Monday, 23 October 2006 -- Final Safety Check and Briefing
This morning we were the first team to arrive at Novespace. We began very early so that we could open the vacuum chamber, which have finally warmed up since last Friday's cooling test, and inspect the chamber and the alignment of the pistons. A safety inspection by ESA, Novespace, and CEV was scheduled for 10:00h, at which time all experimenters, aside from one representative per team, were required to leave the aircraft. Then the safety crew could proceed to each experiment to determine any safety hazards or problems now that each experiment was installed in the plane, and for the most part, ready to go for tomorrow's flight.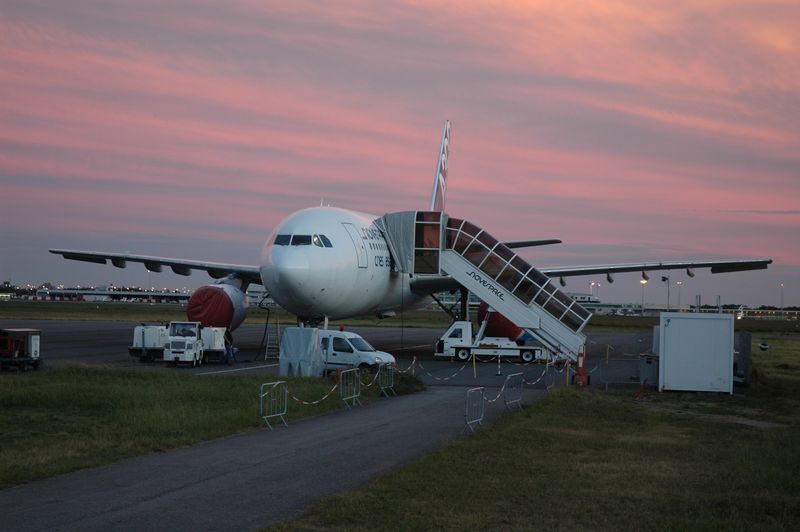 The Zero G plane at sunrise.


After the safety check it was time for lunch before the final flight briefing for all participating flyers. The presentation today covered the dynamics of the flight, behavior recommendations, forbidden actions, and the schedule for tomorrow. Each team introduced themselves and their experiment for a quick overview of the participating projects. The meeting lasted almost 2 hours and afterwards, the next day's flyers received their flight suits.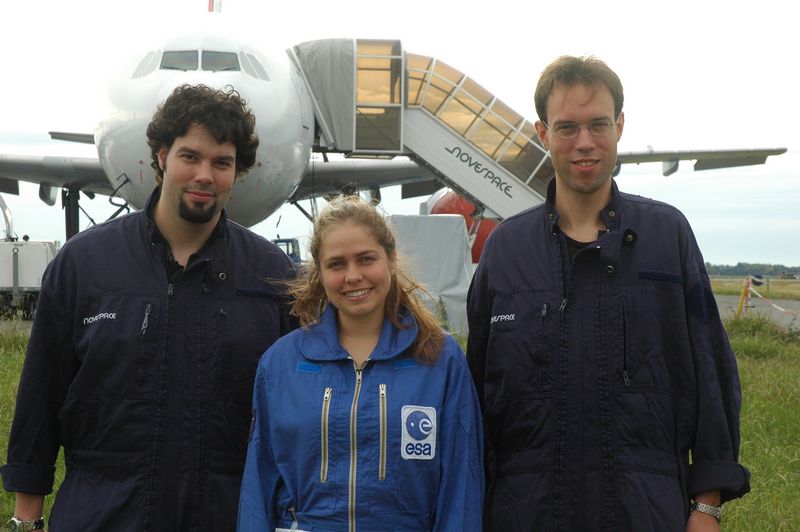 Team flyers for Tuesday's flight.


In the late afternoon, loading of the dust samples into the vacuum chamber was performed by some in the plane, while others worked on the computer program for controlling the experiment.

At the end of the day our final team member arrived with a very important piece of equipment for our pump, which had been disqualified for the flight on Friday. This piece would help limit the amount of power drawn by the pump. Without this piece, the pump has not been allowed to run off the aircraft's power. Unfortunately, this piece did not solve our problem and so tomorrow we will only be able to pump the vacuum chamber until the doors are closed on the aircraft. During flight we will continue without a pump. A minor set back, but for strictly dust collisions, the experiment still performs optimally. In the meantime, the team is trying to devise additional solutions to this problem; one that was highly unexpected considering the pump has performed in 9 separate campaigns to date.