Joop Schaye
Leiden Observatory
P.O. Box 9513
2300 RA Leiden
The Netherlands
Phone: +31 - (0)71 - 527 8443
Fax: +31 - (0)71 - 527 5819
E-mail:

My publications
Curriculum Vitae (pdf)

Group Members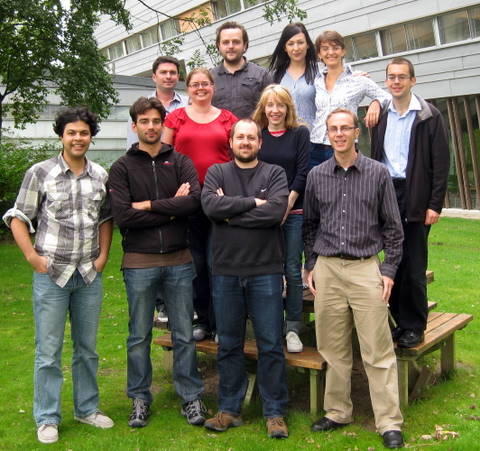 Photograph taken September 6, 2011. From left to right, top row: Craig, Olivera, Freeke; Middle row: Rob, Olga, Monica, Alex; Bottom row: Ali, Marco, Milan, Joop.
(Click on the image for a larger version).

Research Interests
My research focuses on the formation of galaxies and the intergalactic medium (IGM). Recently, my group has been working mostly on the OWLS (OverWhelmingly Large Simulations) project, which consists of a very large set of cosmological, hydrodynamical simulations.
Teaching
Spring 2013: Stellar structure and evolution