Joop Schaye
Leiden Observatory
P.O. Box 9513
2300 RA Leiden
The Netherlands
Phone: +31 - (0)71 - 527 8443
Fax: +31 - (0)71 - 527 5819
E-mail:

My publications
Curriculum Vitae (pdf)

Group Members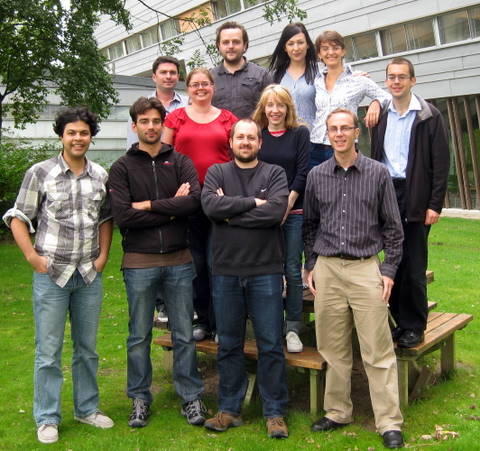 Photograph taken September 6, 2011. From left to right, top row: Craig, Olivera, Freeke; Middle row: Rob, Olga, Monica, Alex; Bottom row: Ali, Marco, Milan, Joop.
(Click on the image for a larger version).

Research Interests
My research focuses on the formation of galaxies and the intergalactic medium (IGM). Our is working on hydrodyamical simulations (the EAGLE project as well as high-resolution zooms) and observations of the circumgalactic medium.
Teaching
Spring 2015: Large-scale structure and galaxy formation