The Data Acquisition Board
MASCARA uses the USB 1208FS mccdaq series. The datasheet relative to this device can be found on the website of mmcdaq. Below a quick diagram of the different types of outputs of the DAQ: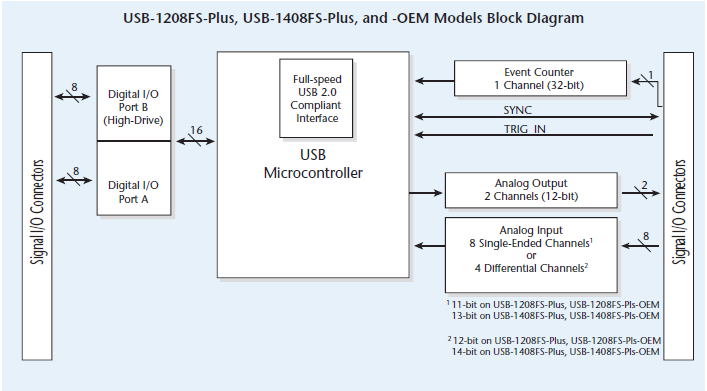 The DAQ has its own class to acces the functions embedded in the cbw32 dll. See DAQ.DAQ() for a description of the APIs.